WHAT TO EXPECT //
01 // INVOICES, CONTRACTS, PAYMENTS
***IMPORTANT***
Invoices, Contracts, Questionnaires and Payments related to your booking can be found in your client portal which was linked to you via the "We're official" Email.
02 // YOUR PHOTO GALLERIES
All of your high resolution, print-ready images are hosted for 6 months.
You will also have access to a "download all" button in the upper right corner of your gallery so you can have a personal backup of every image.
Feel free to share your gallery link with any friends and family. You have the ability to hide any photos you might not want everyone to see when you login with the e-mail address and password provided in the gallery delivery e-mail.
If you have video coverage, videos will be linked in your gallery as well and available for download.
03 // ENGAGEMENT SESSION
If you've booked an engagement session then please take a look at the link HERE to learn what you can expect and how to make this session all about you and relaxed.
At some point you will receive an email from me where we will set up this session.
Sessions are up to 1.5/2 hours long.
Images are delivered after 2 weeks and your gallery link will be emailed to you. You can download the full set of high resolution images, share the gallery with friends and family, or curate your gallery by hiding images yourself that you might not want everybody to see.
04 // Basic Invite
I have partnered with Basic Invite to bring my brides and couples the best card stock invitations out there. They are great for save the dates, wedding invites, family cards, thank you cards, announcements and much more.
Order your invitations at Basic Invite and use code: anthonygodines
This doesn't have to be just for you or your wedding day, share with close friends and family and use for any other event you may have going on in your life.
What you get: 30% off your total order and FREE shipping!

"Basic Invite is known for their breathtaking wedding invitations, but no matter what important event you have come up in your life, you can be sure Basic Invite has the card to help you celebrate it. If you are sending out birth announcements, baby shower invitations, first birthday invitations, graduation announcements or Bar Mitzvah Invitations you can trust that each one of your guests will be impressed with the quality of the paper as well as the print."
WHY BASIC INVITE
Build your own color theme. Use trendy colors in unlimited combinations to make your card as unique as you are.

Free Peel and Seal Envelopes included with most card orders.

Instant previews allow you to adjust your card until it is just right.

Unbeatable prices and value, plus price matching
As a wedding and portrait photographer, I know and understand it is almost always impossible for the photographer to photograph every person at your wedding or event. Sometimes there's just too many people and other times some people just avoid the camera altogether. With our photo booth we offer a fun and simple way for guests to take their own photos on their time. I can't promise nip slips, full moons or any other drunken shenanigans at your wedding or event, but I can promise it'll be captured, maybe.
A guide to planning your wedding. In this guide I will go over things from having a first look or not, lighting for your reception, getting ready and making sure the wedding day is first and foremost for you.
I go over some quick tips and ideas on how to make your wedding day less stressful.
First Look or First Touch
Should you have a first look? I think hell yea but you might think differently and that's ok. In this article I talk about the importance of a first look and the alternative we can do if you opt out of it as well as go over the benefits of each.
I travel for most weddings and engagement shoots across Texas and sometimes out of state. When I travel I usually book a home on airbnb, it's convenient and feels more homey, plus it's usually cheeper.
Whether I'm traveling for your wedding or photo shoot, sign up with my link and you will get $40 off your first home booking and you get $15 to use toward an experience worth $50 or more.
What do I get? I get up to $30 travel credit which helps me keep my travel cost down for you and other couples. Win win.
Prints matter, they really do. I quickly share my philosophy on why I believe this to be so true.
What is a day after session and is it right for you?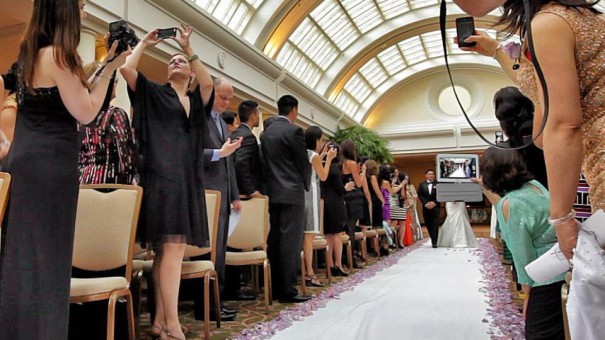 Guest and cell phones, it's inevitable. Do you want your guest staring at you from behind their cell phones and big ass iPads? Consider an unplugged wedding.
My real passion is photographing weddings and couples. I however enjoy the occasional family session as well. So if you or anyone else you know is looking for some family photos, let me know.